Sign Up:
For Our Templates and Printable Newlsetter


Subscribe to our Newsletter and we will keep you up to date when anything new is added to our template sites.
More Templates:
Visit Our Other Sites



Check out our other free templates and printables websites.
Calendars, invoices, gift certificates, business cards, post cards, shopping lists, Christmas lists, business forms, wedding programs, wedding menus, reply cards and much, much more!
Visit Our Help Desk / Contact Us
Our System
We now use Zendesk to assist our site users. We are currently migrating all of our sites to this system and will be accessible through one of our main template domains - templatetrove.com
You can email us for support or create an account and open a ticket through zendesk. Support is totally free.
We usually answer tickets the same or next day if submitted Monday-Thursday. Tickets submitted Friday through Sunday will be answered on Monday or sooner.
Email Us
Send an email to: support@templatetrove.zendesk.com
Please make sure invoice-templates.com is in the subject or in the message so we will know the domain you have a question or comment about.
Open a Support Request Ticket
Visit https://templatetrove.zendesk.com and click the Sign Up button to create a support account (see screenshots below)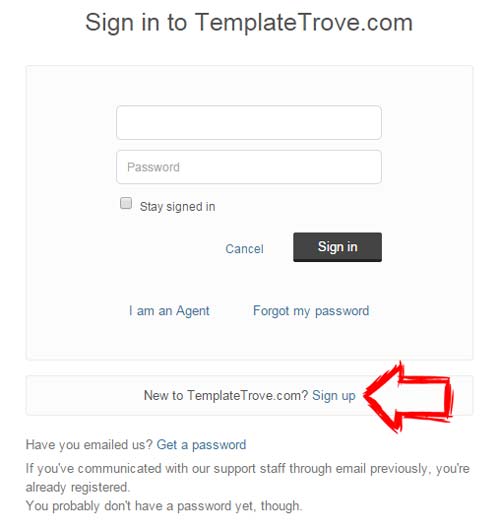 Clicking Sign up will open the page below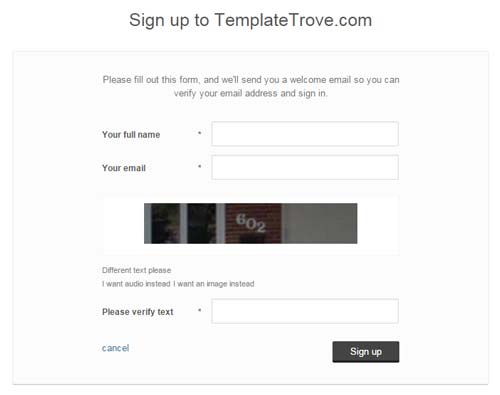 Enter your name, email, verify text shown on picture and then go to your email and verify your email to login to your new support account.
Once you are signed in, you can browse the help topics or submit a request for assistance.
Scroll down the page to find the Help Section for Invoice-Templates.com to see available help topics for this site.